Sunday, April 22, 2018
via Instagram
https://ift.tt/2HjldDC
Posted by

Matthew Lorono
at 4/22/2018 09:36:00 PM
No comments:
Links to this post


Sunday, July 09, 2017
Posted by

Matthew Lorono
at 7/09/2017 07:21:00 PM
No comments:
Links to this post


Tuesday, May 02, 2017
via Instagram http://ift.tt/2oUPT57
Posted by

Matthew Lorono
at 5/02/2017 04:42:00 PM
No comments:
Links to this post


via Instagram http://ift.tt/2p2YwFX
Posted by

Matthew Lorono
at 5/02/2017 04:40:00 PM
No comments:
Links to this post


Tuesday, March 07, 2017
While running around L.A. with Allie after SOLIDWORKS World 2017, I was approached twice over the weekend in early February.
We were
queued
for a ride at an amusement part. The guy behind Allie and I got my attention and asked, "Are you in a recent movie? I feel like I've seen you somewhere." Now, if I had been such a D-list star that someone kinda recognized me but didn't know for sure, I might have been mildly insulted. But, as it turns how, I am not a star. I'm just a guy that
gets mistaken for other people
from time to time. Instead, I'm mildly amused. Sorry, no point in getting a photo with me or having my autograph.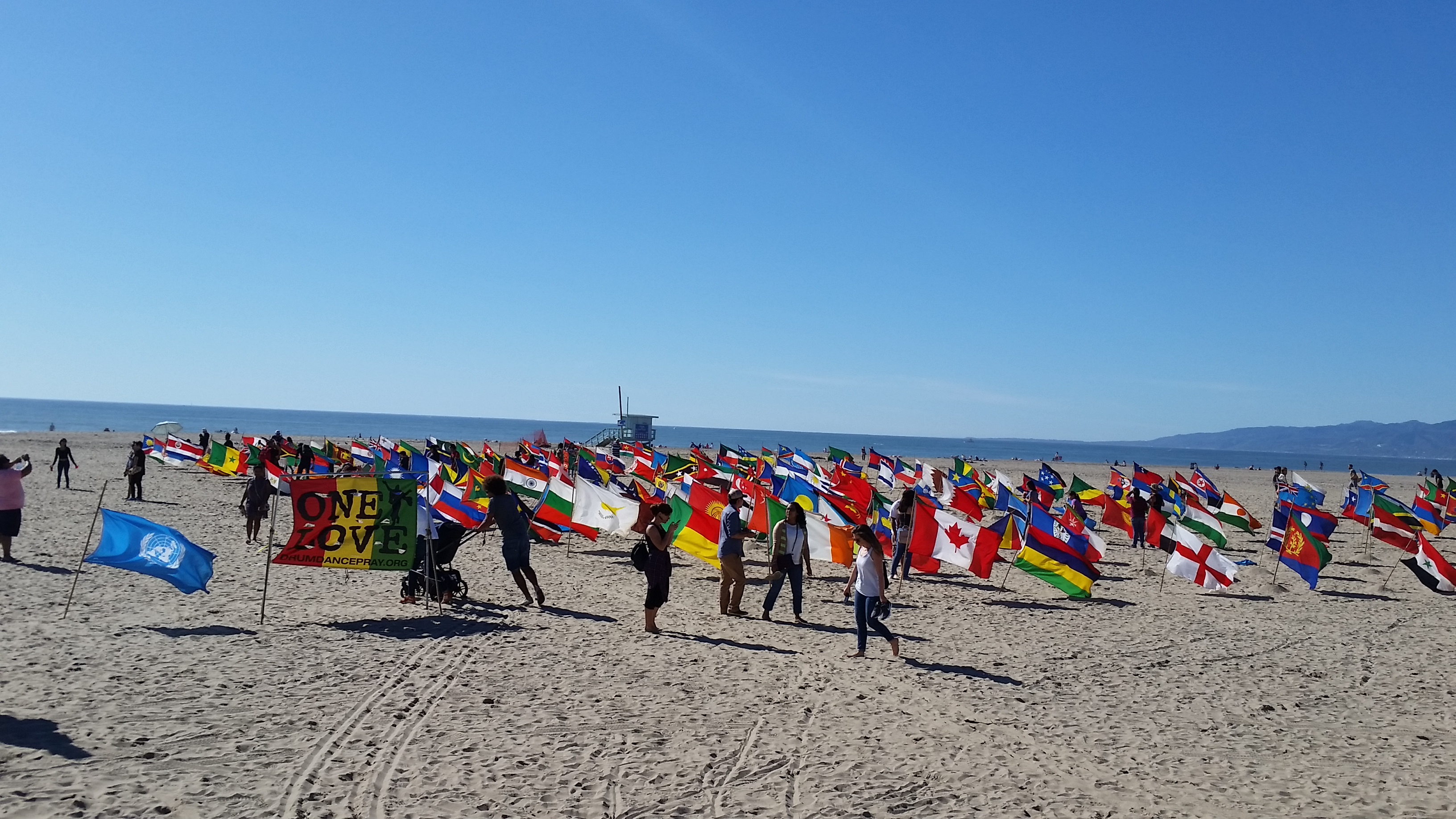 The next day, Allie and I were walking along
Venice Beach
. We had just spotted
Emma Roberts
on the walk down to the beach, but she looked busy on the phone as she rushed into a wardrobe trailer. Anyway, down on Venice Beach, this one guy road up to us on his bike. He didn't recognize me so much as he recognized the shirt I wore. It was a
t-shirt from SOLIDWORKS World 2017
. He is a SOLIDWORKS user who didn't get to go to the conference this year even though it was in L.A. The conversation was pleasant, but soon enough, Allie and I were on our way down the beach again.
Of course, as an employee of Dassault Systemes that supports the development of SOLIDWORKS products, I expect to be approached at the SOLIDWORKS World 2017 conference. However, SOLIDWORKS is well enough known that anyone wearing the company shirts or even t-shirts will be approached from time to time just for that alone. I actually try to avoid wearing the actual company shirts when travelling or attending any nonwork event. You'll never know when someone will approach you to talk shop, not that I mind all the much. It's just nice to keep the universes separate when I'm out with my wife or focused on getting somewhere.
Posted by

Matthew Lorono
at 3/07/2017 05:53:00 AM
No comments:
Links to this post


Thursday, December 08, 2016
Posted by

Matthew Lorono
at 12/08/2016 02:55:00 PM
No comments:
Links to this post


Saturday, October 29, 2016
I've been to Dallas, TX twice this year, now. Both trips were for business. The first trip was for
SOLIDWORKS World 2016
. I'm always very busy for each SOLIDWORKS World convention, so there's not much time to explore on my own. This time around I was attending
ASME Y Committee
meetings. I was able to do a bit more exploring, but not much.
While wondering around, I found this eyeball. Even many locals don't seem to know that this thing exists and that it is in Downtown.
I also visited the Reunion Tower again to get some great photos of points of interest in Dallas.
There were a number of good restaurants that were enjoyed on various days, such as
Wild Salsa
,
TruFire Kitchen & Bar
and recent local favorite
Hard Eight
.
On thing to note is that it's not easy getting around the Dallas area without getting dinged for tolls. In the week I was there, I racked up almost $20 in tolls by just driving around between places I needed to be. That is a bit annoying, especially since I have my navigation app set to avoid tolls.
The weather was great, particularly so far along into Fall. I didn't need a jacket or long sleeve shirt at any time.
Due to a sudden opening in my schedule, I did find some time to visit
Arlington Museum of Art
. I found it moderately interesting, but overall it was a bit underwhelming. The most interesting works I found there were by
Charmaine Locke
, but not much was available to view.
Posted by

Matthew Lorono
at 10/29/2016 12:02:00 AM
No comments:
Links to this post


Thursday, June 30, 2016
Seattle is always a great place to visit. Every time I travel to there, I enjoy something new.
Chihuly Garden and Glass
museum near the Space Needle is wonderland of glass sculptures.
From the
Space Needle
, lucky sunny day gave some great views of town.
Had a great find for lunch while in Kirkland,
DERU Market
. Everything was delicious.
I found an awesome trendy restaurant in downtown Seattle, called Purple Cafe & Wine Bar. The waiter even provided me with a customized wine flight based on my dinner choices.
I made my way to the
Everett Marina
while I was in the general area visiting
Future of Flight Aviation Center and Boeing Tour
. Unless you are coming out for a picnic, the marina doesn't have too much going on for a tourist visit.
View from roof of Future of Flight center.
Posted by

Matthew Lorono
at 6/30/2016 07:39:00 PM
No comments:
Links to this post


Sunday, June 12, 2016
A great find in Tulsa, OK is the
Philbrook Museum
. (Other points of interest can be found previously
here
.) There's actually two campuses. The historic location is in the old Philbrook mansion in a posh neighborhood. The other campus is downtown. There's a pass that allows you to see both within a couple of days of each other.
There is a lot of art of various types throughout the museum, from many periods and styles, ranging from
Native American, African, antiquities, and contemporary
. There's even a Picasso. I took a few photos, but I'll limit what I post here to avoid spoiling it for anyone else that finds there way here.
The Philbrook Gardens at the mansion are beautiful. I was lucky enough to visit on a gorgeous day.
Posted by

Matthew Lorono
at 6/12/2016 06:30:00 PM
No comments:
Links to this post