Tuesday Two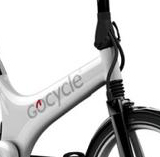 The eco-friendly
Gocycle
is a hybrid electric bike that weighs a mere 16.2 kg due to its special composite material. This folding bike is designed for city living. It converts from human power (peddle power!) to electric with the push of a button. Will it save the world from eventual doom?
Only time will tell
.

I know whenever I here the word "Nanotube", my ears perk up. Imagine how excited I am to see a recent
article about vibrated nanotubes
used to filter water so well that anything larger than a water molecule is removed! Imagine how fresh and tasty such pure water would be. Wait...technically, humans cannot taste water, right?
Epoch-Fail
So far, Epoch-Fail awards have gone to particular unsuccessful ventures. Today, I'm handing an Epoch-Fail award to something that does seem to be successful. Why? Because I dislike the trend. This week's Epoch-Fail award goes to
every city council that is banning plastic bags
from the grocery stores! Aren't we destroying enough trees? Need we bring back the stone age paper bag and pretend it is from a renewable resource; when the reality is that the resource is not being renewed? Sure, plastic clog our bogs, and choke our rivers, but hey, they are more reusable than paper bags! And what of reusable canvas bags? Heh. Guess what. You have to buy them. They get very unsanitary very quickly. Wanna guess how many patrons are not washing them regularly? There are reasons behind our strict food handling guidelines, and canvas bags now represent a very weak link in food safety.