Allie, her parents and I flew up a day early to Seattle for our Alaskan cruise, this past May. My friends Dave and Miriam picked us up at the airport. Because of all our bags, they had to bring both their cars.
They had two rooms prepared for us back at their house. After relaxing for a while at their place, we all headed out to Seattle for some touristy sight-seeing. My in-laws had never been to Seattle. This extra day was a great chance to show them around.
We had lunch at the
Crab Pot
, which is fun restaurant that service seafood in the family style by dumping a bucket of it into piles on the table. As usual, the food was very fresh and delicious.
After that, we headed over to the
Public Market
on Pike St. This is where that one seafood vendor throws fish across their store. I think there was also a tulip festival going on, since small tulip vendors filled the sides of the street with their booths.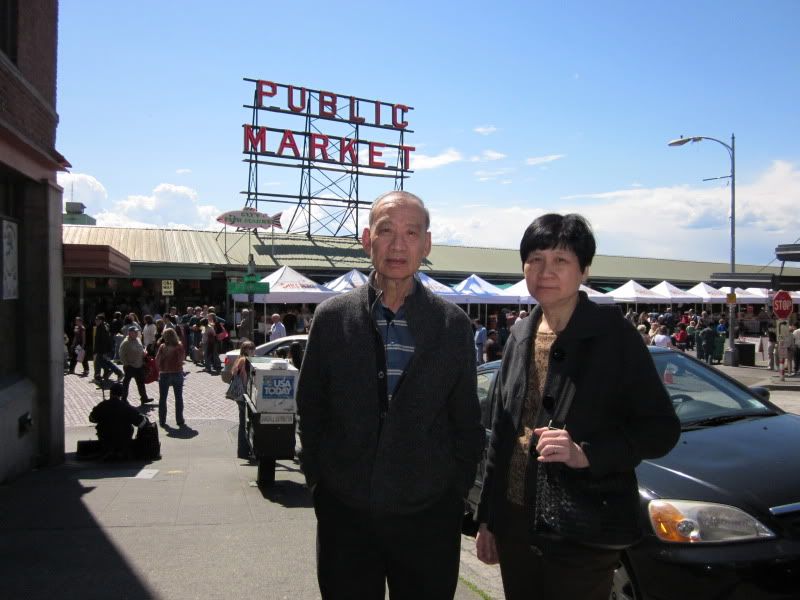 Later, we all headed back to my friends' house. We had dinner at a nearby restaurant and then settled in for the night. Our cruise ship boarding time on the next day was around noon, so we were not rushed into going to bed early.
Navigation:
See all Alaskan Cruise articles here